1st December 2020 to 24th April 2021
Buy a plot from us within the specified dates and get entered into a raffle to win a showroom VW Polo Vivo
See terms and conditions below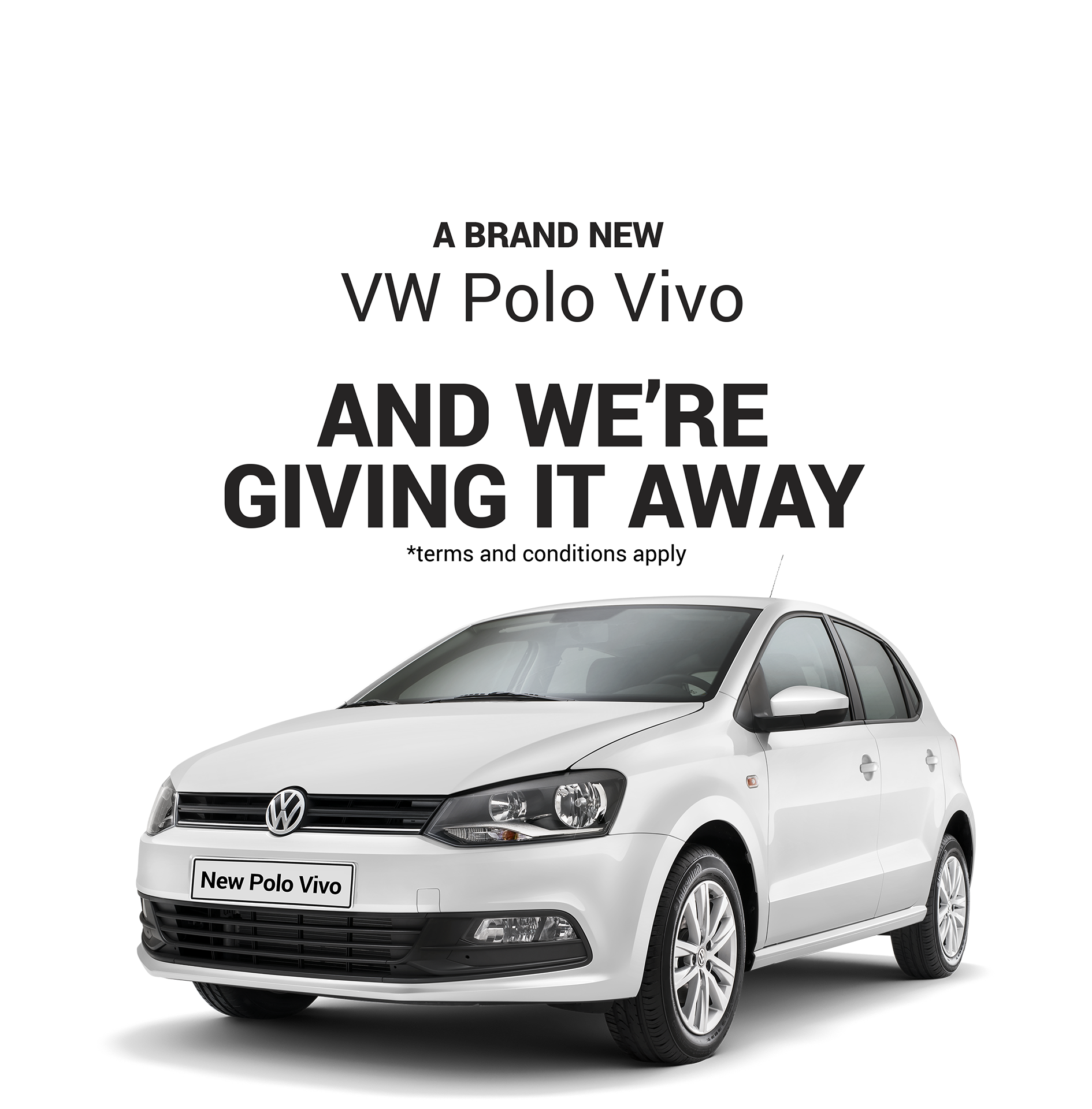 The following terms and conditions apply to the Promotion and by participating in the promotion all participants are deemed to have read, understood and accepted these terms:
1. Promotion name:
LIVE THE EXPERIENCE
2. Promoter:
The Promoter is Grand Acres Limited and/or its agencies whose registered office is at Landmark Suites, 4th Floor, Cavendish Block, 14 Riverside Drive, Nairobi, Kenya.
3. Promotion Period:
The Promotion commences at 00.00 am on 1st December 2020 and shall run until 23.59 pm on 24th April 2021. Entries must be received by the Promoter prior to the competition close date and time. The duration of the Promotion may be extended or curtailed at the discretion of the Promoter.
4. Eligibility:
Entry into the Promotion is only open to individuals who satisfy the following eligibility requirements:
4.1 Participants must be citizens of the Republic of Kenya.
4.2 Participants must be natural persons and be at least 18 (eighteen) years old at the date of the commencement of the Promotion Period.
4.3 Participants must have an existing email address.
5. Qualifying Purchase:
5.1 The participant must purchase by paying in full any of the following properties:
5.1.1 a 10-acre block for Kenya Shillings Four Million Nine Hundred and Ninety Thousand (Kshs. 4,990,000.00) only from Imbuko, nature's art piece; or
5.1.2 an 1/8-acre plot for Kenya Shillings Four Million Nine Hundred and Ninety Thousand (Kshs. 4,990,000.00) only for a residential plot, or Kenya Shillings Six Million Four Hundred and Ninety Thousand (Kshs. 6,490,000.00) only for a commercial plot, from Naivasha Masterplanned Mixed use Development, Ol Kekun; or
5.1.3 a 1/2-acre plot for Kenya Shillings Kenya Shillings Two Million Nine Hundred and Ninety Thousand (Kshs. 2,990,000.00) only, from AcaciaCove Nanyuki.
5.2 Employees of Goshen Acquisitions Limited and Grand Acres Limited, and their immediate family members, namely: parents; siblings, spouses; children, are disqualified from entry, even with a purchase.
6. Entry Instructions:
To qualify for entry into the Promotion, the participants:
6.1 must expressly communicate their intent to be entered into the promotion;
6.2 must have bought a Qualifying Purchase between 1st December 2020 and 24th April 2021; and
6.3 must have paid for a Qualifying Purchase in full within the Ninety (90) days of the promotion.
7. Prize
7.1 By entering into the Promotion, the participants stand the chance to win a Brand New VW Polo Vivo Comfortline (white).
8. Draw and Notification of Winners
8.1 The draw shall be held on 3rd May 2021
8.2 The winner shall be notified via contact through the phone number and email address they provide on their entry form, with an official letter informing them of their win within two (2) working days of the conclusion of the competition.
8.3 If the winner does not responds within fourteen (14) days of the notification being sent, and the Promoter has made every effort to contact them with the information provided by the entrant then the Promoter will hold another draw at 15 days of the failure to locate the winner.
8.4 If for any reason the winner of the Prize does not claim the Prize within three (3) months from the closing date of the Promotion, after they have been successfully contacted to collect their prize (Sent a written response acknowledging receipt), then the Prize will be forfeited by the winner. Cash will not be awarded in lieu of their Prize.
9. Prize Redemption
9.1 The Prize must be redeemed by the actual Participant or his or her representative. Should a representative wish to redeem the Prize on behalf of the Participant, the representative shall present a certified copy of the Participant's ID/Passport, Sale Agreement and Receipts from the Purchase and express authority to redeem on their behalf.
9.2 The prize is non-transferable and non-redeemable for cash.
9.3 The Prize cannot be gifted to other persons in lieu of the winner not being able to redeem it.
9.4 The Promoter makes no warranties or representations whatsoever as to the quality or fitness for purpose or any other implied terms or conditions with respect to the Prize.
10. Limitation of Liability
Nothing in these Terms and Conditions limits, excludes, modifies or purports to limit, exclude or modify the statutory consumer guarantees under any Consumer Protection laws (if any) and any other applicable laws in Kenya:
10.1 The Promoter is not in any way liable for costs and additional expenses a Participant would have to incur in connection with the Prize.
10.2 The Participants and/or winners indemnify the Promoter against any direct, indirect, special, incidental, consequential or punitive damages or loss of any kind regardless of how this was caused, and whether it arose under the law of contract or delict or otherwise, because of their entrance into the Promotion.
10.3 Except for any warranties, liabilities and representations that cannot by law be excluded, the Promoter excludes all warranties (express or implied), representations and liabilities regarding the Promoter (including its respective officers, employees and agents) from liability (including negligence), for any personal injury; or any loss or damage (including loss of opportunity); whether direct, indirect, special or consequential, arising in any way out of the arising in any way out of: (a) any technical difficulties (whether or not under the Promoter's control); (b) any theft, unauthorized access or third party interference; (c) any entry or prize claim that is late, lost, altered, damaged or misdirected (whether or not after their receipt by the Promoter) due to any reason beyond the reasonable control of the Promoter; (d) any variation to the prize stated in these Terms and Conditions; (f) any tax liability incurred by a winner.
11. General
11.1 Entrants consent to the Promoter using their name, likeness, image and/or voice in the event they are a winner (including photograph, film and/or recording of the same) in any media for an unlimited period without remuneration and/or compensation in any promotional or advertising activity.
11.2 This promotion is in no way sponsored, endorsed or administered by, or associated with, Facebook, Instagram, or any other Social Network.
11.3 If this Promotion is interfered with in any way, or is not capable of being conducted as reasonably anticipated due to any reason beyond the reasonable control of the Promoter, including but not limited to technical difficulties, commercial reasons, unauthorised intervention or fraud, the Promoter reserves the right, in its sole discretion, to the fullest extent permitted by law: (a) to disqualify any entrant; or (b) to modify, suspend, terminate or cancel the Promotion as appropriate, subject to the approval of relevant regulatory authorities.
11.4 Save as is permitted by law, the Promoter reserves the right to cancel, suspend or terminate this Promotion, without notice at any time, and such cancellation, suspension or termination shall be deemed to have taken effect from the date of publication on the Promoter's website. The Promoter shall accept no liability arising from such cancellation, suspension or termination.
11.5 The Promoter accepts no liability or responsibility, whether occasioned by any circumstance not foreseeable and not within its reasonable control for late or delayed delivery of the Prize owing to, but not limited to destruction of Prize by any means, any civil commotion or disorder, riot, threat of war, any action taken by governmental authority or public authority of any kind, fire, explosion, storm, flood, earth quake or other acts of God.
11.6 If part or all of any clause of these Terms and Conditions is illegal, invalid or unenforceable it will be read down to the extent necessary to ensure that it is not illegal, invalid or unenforceable, but if that is not possible, it will be severed from these Terms and Conditions and the remaining provisions of these Terms and Conditions will continue to have full force and effect.
11.7 Any dispute or claim arising out of or in connection with the Promotion shall be governed by and construed in accordance with the laws of Kenya.
11.8 The Promoter shall be sole adjudicator of any dispute or claim arising out of or in connection with the Promotion and the Promoter's decision shall be final.
11.9 These Conditions of Entry shall be governed by the laws of Kenya and each participant agrees to submit to the jurisdiction of Kenya.